Skip to Content
Vertical Blinds in Houston, TX
The ideal choice for sliding glass doors or large windows, our custom vertical blinds are designed in a range of materials, including vinyl, fabric, and aluminum.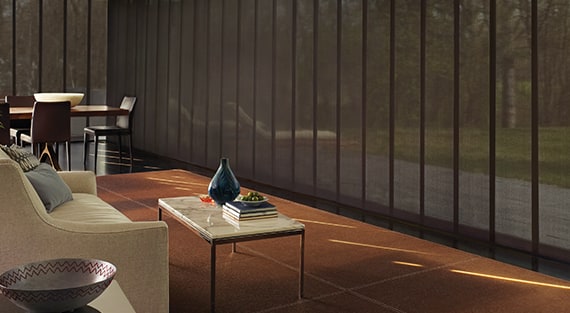 Skyline®
For homes with expansive windows showcasing spectacular views, our Skyline® Gliding Window Panels have impressive reach and serve as a dramatic backdrop for your interior. They can also double as a room divider.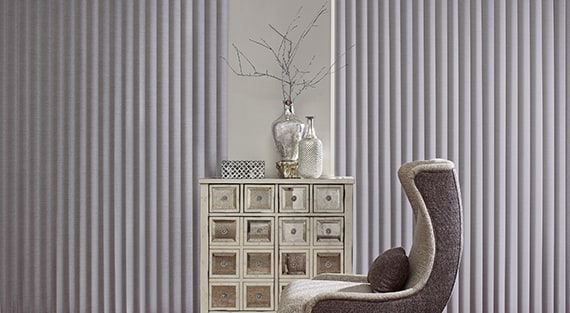 Cadence®
Enjoy the sumptuous appearance of soft drapery plus added operational control with Cadence® Soft Vertical Blinds. With a patented headrail design, these blinds move smoothly and silently along your windows.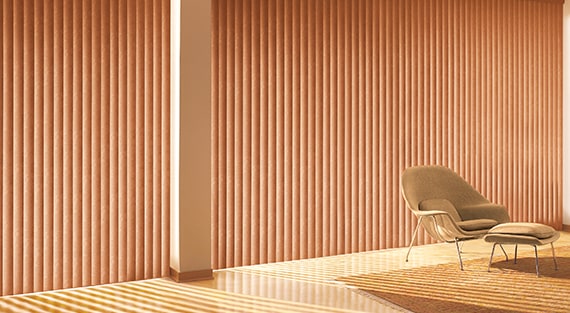 Somner®
If options are your first priority, our Somner® Custom Vertical Blinds offer the largest selection of colors, treatments and textures. Choose from smooth metal finishes, statement fabrics and more.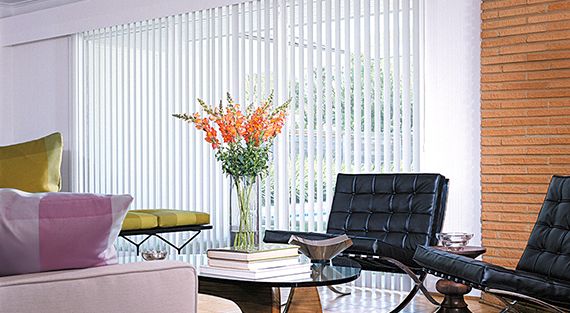 Vertical Solutions®
For those who prefer minimalistic design, our Vertical Solutions® Vertical Blinds are available in fabric and vinyl options that let your art and furniture take center stage.