Skip to Content
Highrise & New Home Window Treatments in Houston, TX
THE FROG Blinds Shutters Drapes is the right source for highrise and new home window treatments in Houston, TX. We've got the finest selection of colors, fabrics, and textures to complete the aesthetic of your highrise or new home. Whether you need the perfect treatment to complete your apartment, office, or new home construction, we'll provide you with optimal light, view, and privacy control to ensure your convenience and comfort.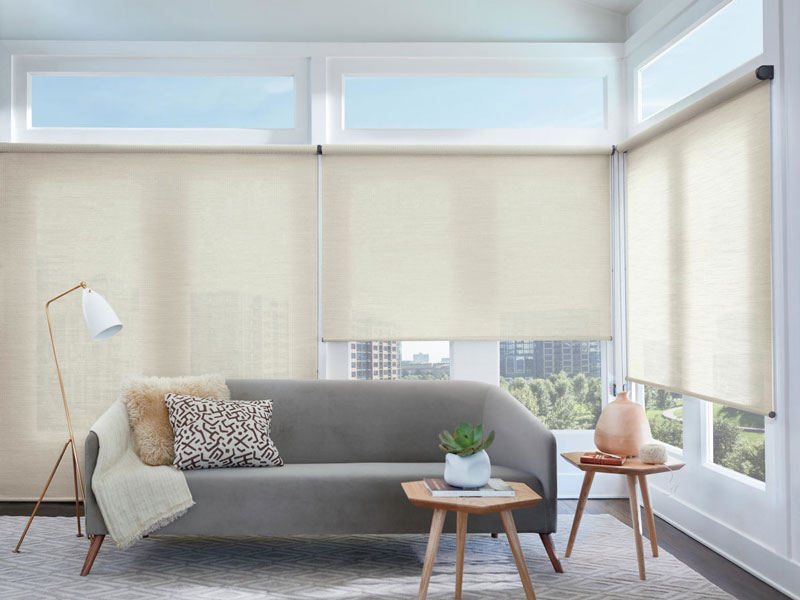 Why Should I Get Treatments for My Highrise or New Home?
Building a new home is one of the most life-changing experiences a homeowner can have. If you're thinking about or beginning to build your new home, you should consider what kind of window treatment you want before construction begins. Your window and window treatment quality will play a key role in how happy you are with your home.
Energy Efficiency
Your window treatment can regulate temperature, trap or release heat, cool air, and provide shade. You'll save big on money and energy every month if you have an efficient window treatment.
Total Privacy
No homeowner wants to be watched without their consent or feel uncomfortable living in their own home. Window treatments can provide as little or as much privacy as you want, ensuring your comfort always.
Aesthetics
If you consider your window treatments and other design aspects during your home's construction, you can better produce your ideal aesthetic and have all design elements work together for a terrific style.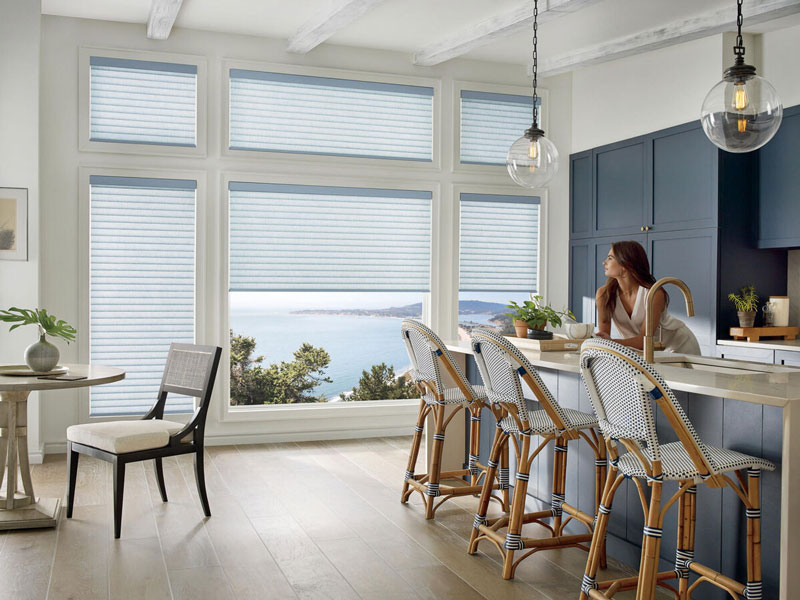 The Best Options for Highrise and New Home Treatments
Window treatments are highly customizable. You can choose the right colors, fabrics, textures, and opaques to suit the aesthetic of your home and enhance its interior beauty. With the privacy, light control, and style your window treatment brings your space, you'll feel safe and comfortable.
Blinds
If you want functionality and beauty, blinds are an excellent option to consider for your home or highrise. Blinds allow for complete light and privacy control, while a wide array of slats are available to fulfill your aesthetic.
Shades
Highrise and new home shades come in a wide variety of fabrics, colors, and textures that fit any interior space's aesthetic. Whether you prefer a vertical or horizontal shade, you'll have control over privacy and light level.
Drapes
Billowy or light, textured or smooth, drapes accentuate the beauty of your interior décor and provide a style that stands alone. There are countless materials and options available for your ideal drape.
Shutters
Installing custom shutters in your home or highrise provides you with excellent light and privacy control capabilities, and you can choose which slat style will fit the look of your interior design at your convenience.