Skip to Content
Make Your Space Striking With Shades in Houston, TX
THE FROG Blinds Shutters Drapes is here to provide depth, shade, and light control through our excellent selection of shades in Houston, TX. Our shades will elevate any room in your home, designed with a customizable range of colors, textures, and fabrics while giving you complete power over your light, view, and privacy. Whether you prefer the striking length of roman shades or the easy transition of roller shades, we have a product to suit your home.
Roman Shades
The definition of timeless. Our selection of Roman shades will suit any room or space for your interior décor. An elegant aesthetic combined with the ease of modern control options makes Roman shades a must-have for any home, taking up minimal space and helping you maximize your light control and energy efficiency.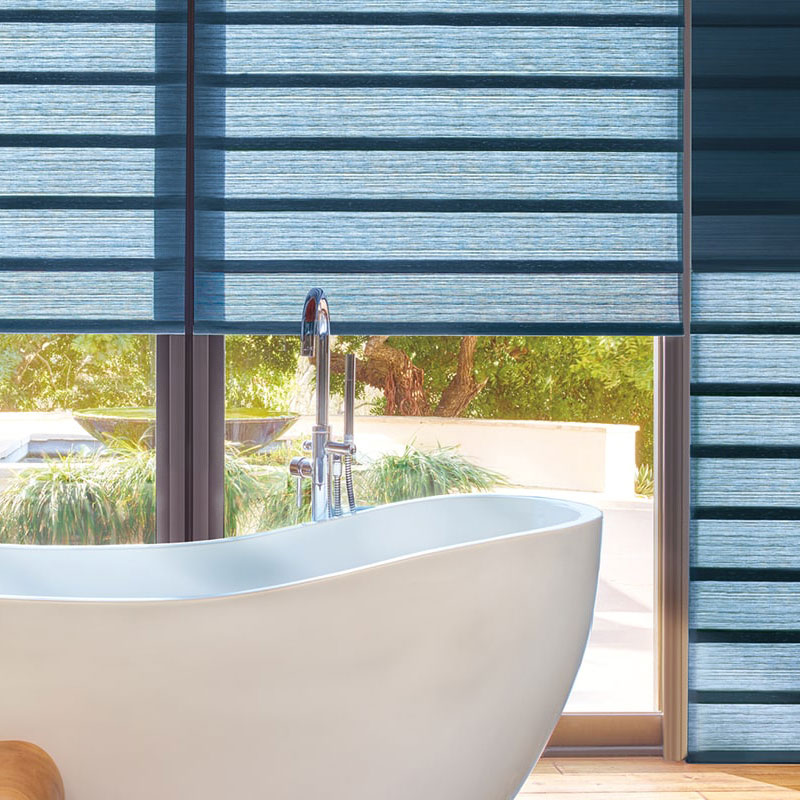 Vignette®
Understated and efficient. The Vignette® Modern Roman Shade's uniformed folds add a dash of elegance to your interior décor, with hidden rear cords for keeping your household space and your room clean. Vignette® is offered in versatile styles for your specific tastes.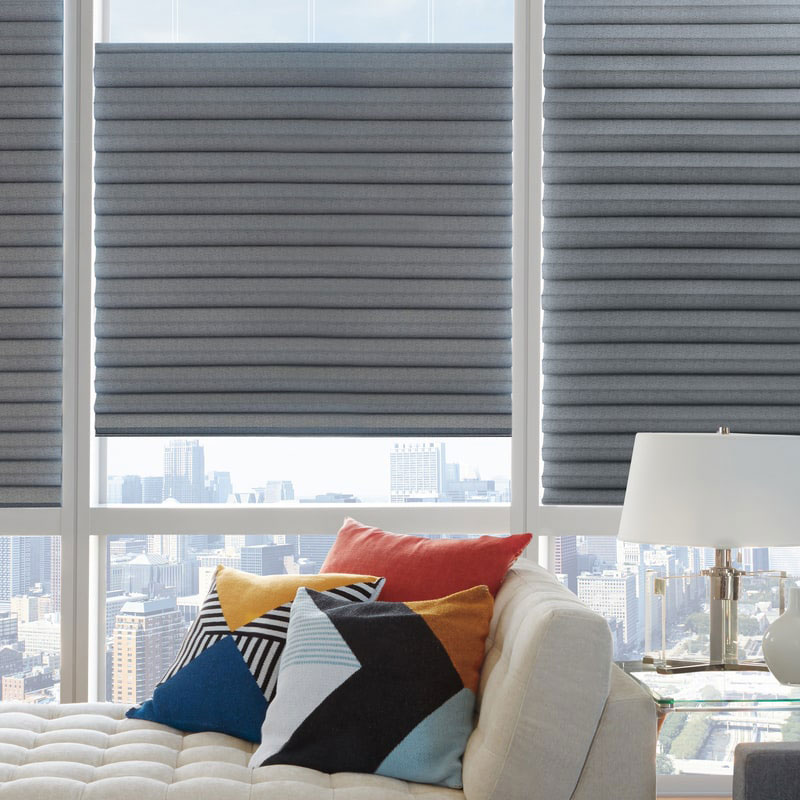 Solera®
The innovative Solera® Soft Shades provides a timeless aesthetic and maximizes the energy efficiency in your home. Its cutting-edge cellular design traps air and sunlight, moderating the temperature in your home and keeping heat and cool air regulated year-round.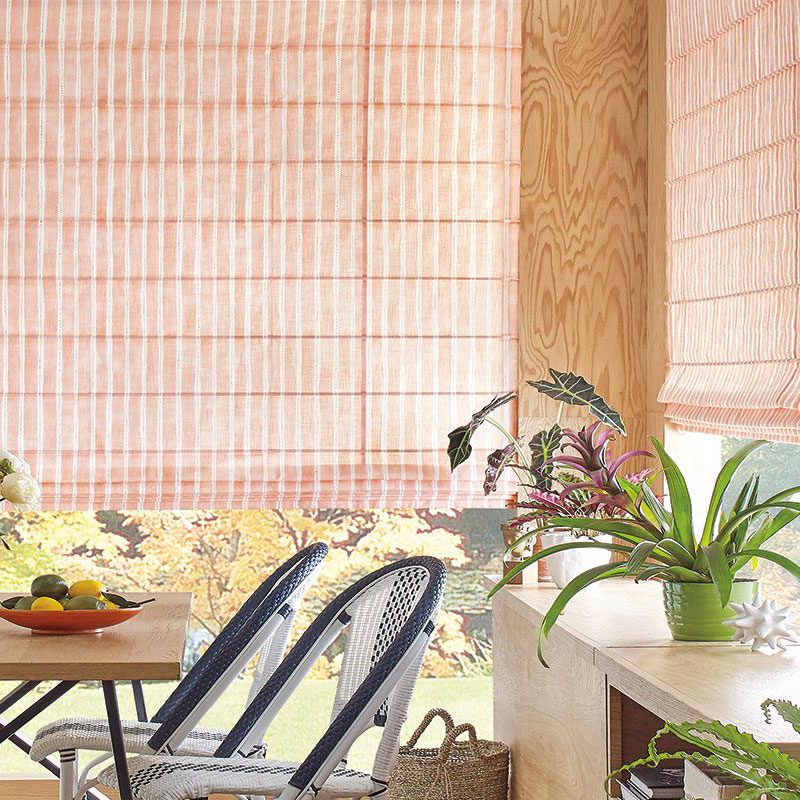 Design Studio™ Roman Shades
Devised and created by world-renowned designer Rebecca Atwood, Design Studio™ Roman Shades will adorn your interior with luxuriant fabrics, drapery, and three distinct style options to elevate any space in your home.
Roller Shades
If you want to get the most out of your window's aesthetic while saving masses on your energy consumption, roller shades are for you. The hundreds of customizable colors, fabrics, and textures allow you to achieve the look of your dreams. At the same time, the advanced control options keep your light and temperature at your preferred comfort level.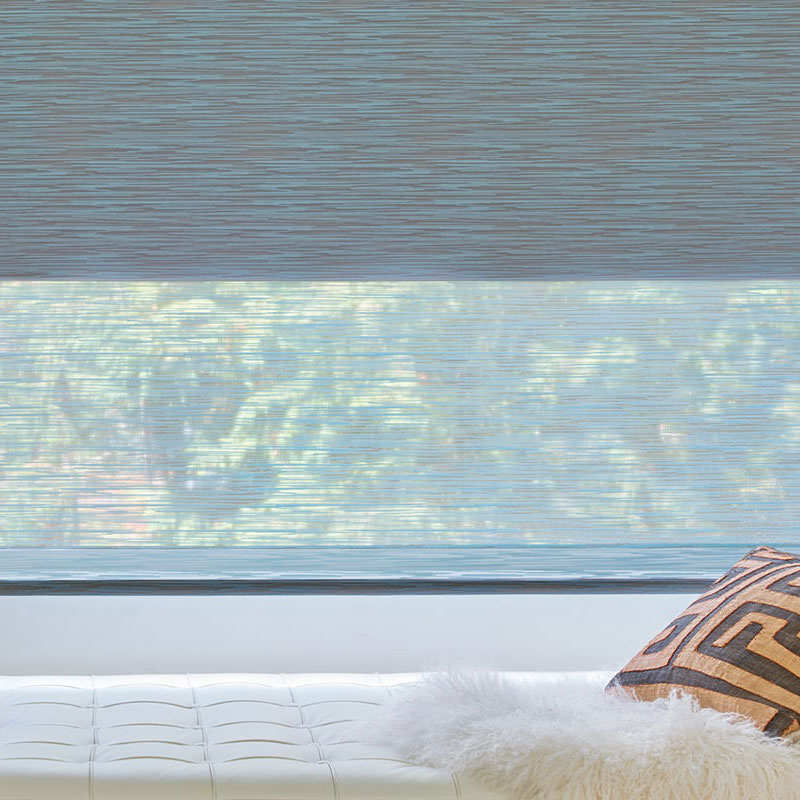 Designer Roller Shades
High aesthetic and convenience. Designer roller shades will perfect the windows for traditional and contemporary spaces. You can enhance the look and ease of operation with designer roller shades all at once.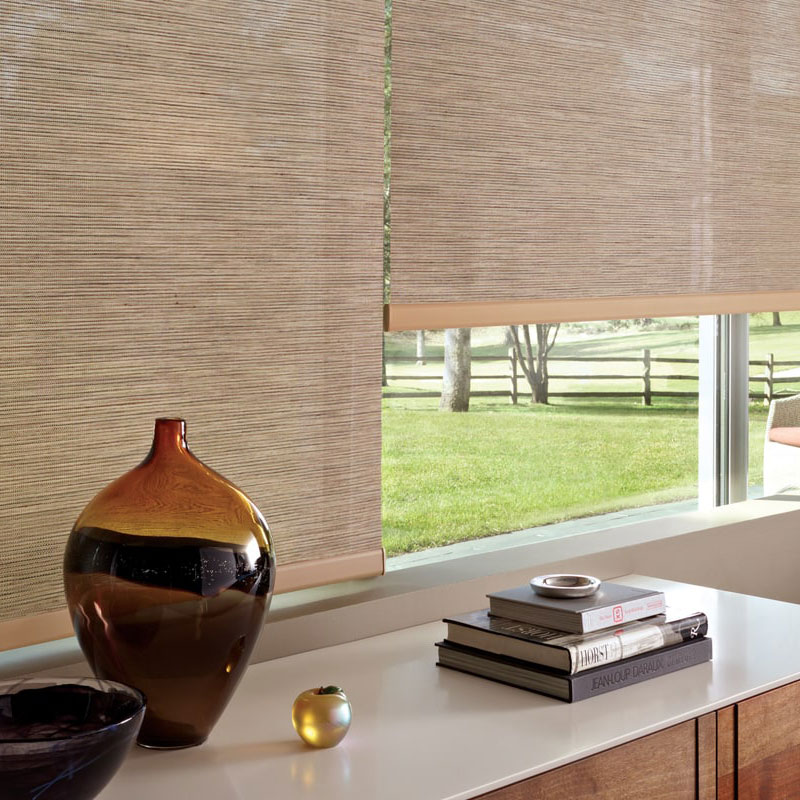 Designer Screen Shades
If you want to maximize the power of the sun while keeping your interior safe from UV rays, our designer screen shades are right for you. The advanced light control allows you to enjoy your patio, sunroom, and other light-heavy spaces while protecting your belongings.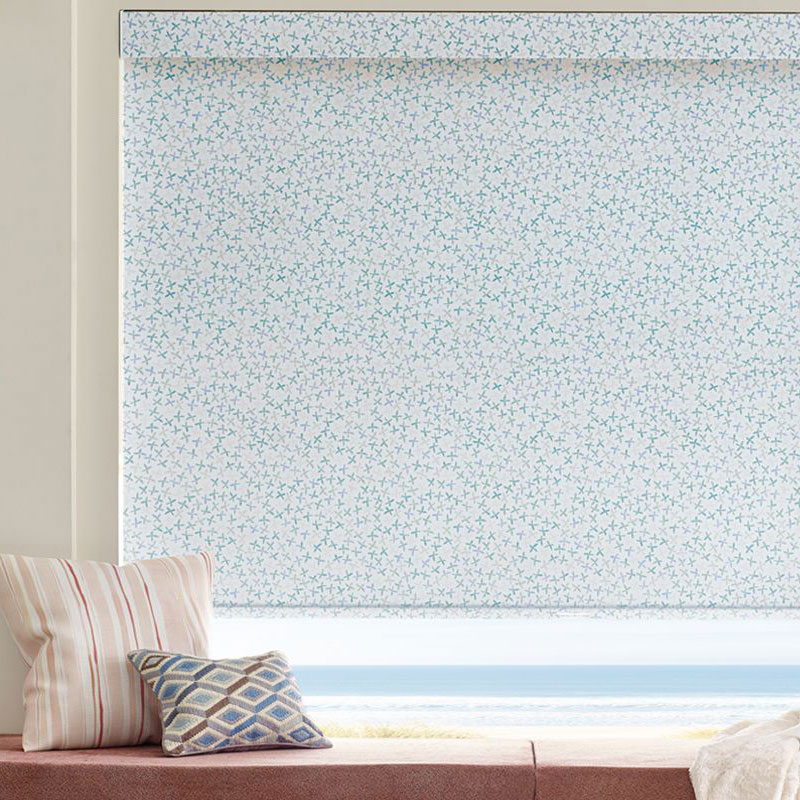 Design Studio™ Roller Shades
An original line of shades from premier designer Rebecca Atwood, the Design Studio™ Roller Shades will imbue your windows with an undeniable depth through evocative opaques and semi-opaques, adding a sense of translucent mystery to any living space.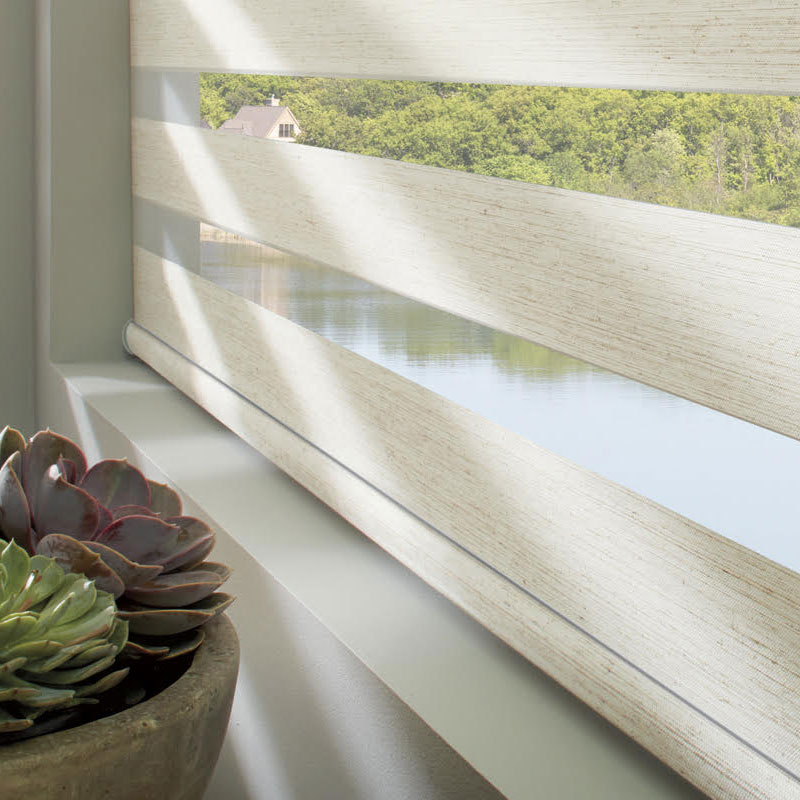 Designer Banded Shades
Treat yourself to the ultimate convenience with our designer banded shades. The seamless control functions allow you complete power over your view-through, privacy, and natural light levels with the smoothest, softest transitions.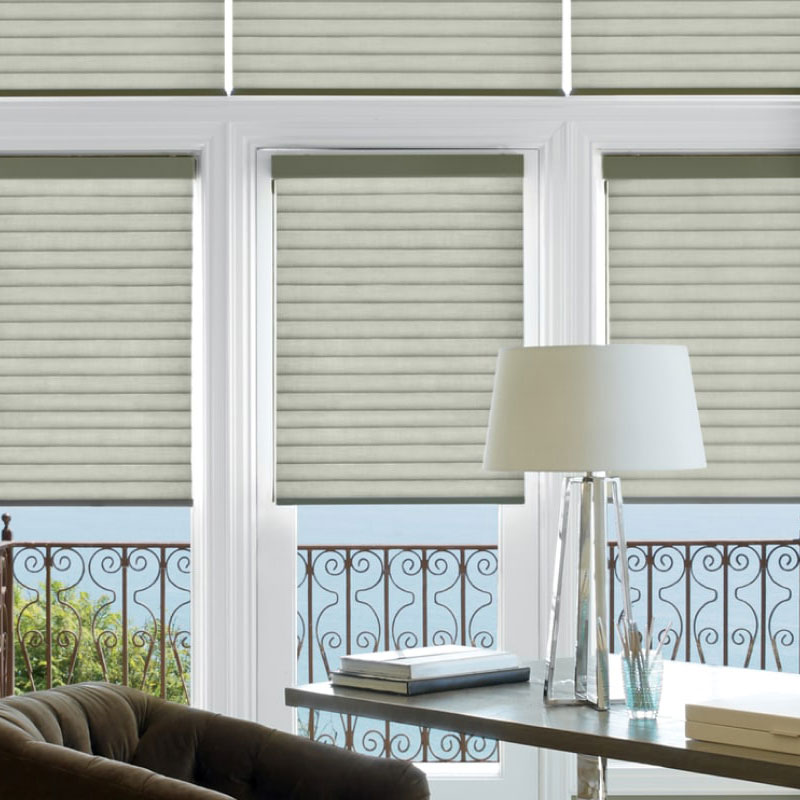 Sonnette™
Designed with a cellular structure that traps air for optimal temperature control, the Sonnette™ Cellular Roller Shades provide your windows with understated elegance and energy efficiency. The rich fabrics will filter the power of the sun, ensuring your preferred comfort.
Sheers and Shadings
Our selection of sheers and shadings is perfect for traditional and modern spaces, offering versatile style and complete light control to keep your interior looking beautiful and maintain your preferred comfort level. Radiate your home with the appropriate light and enjoy the splendor of your home.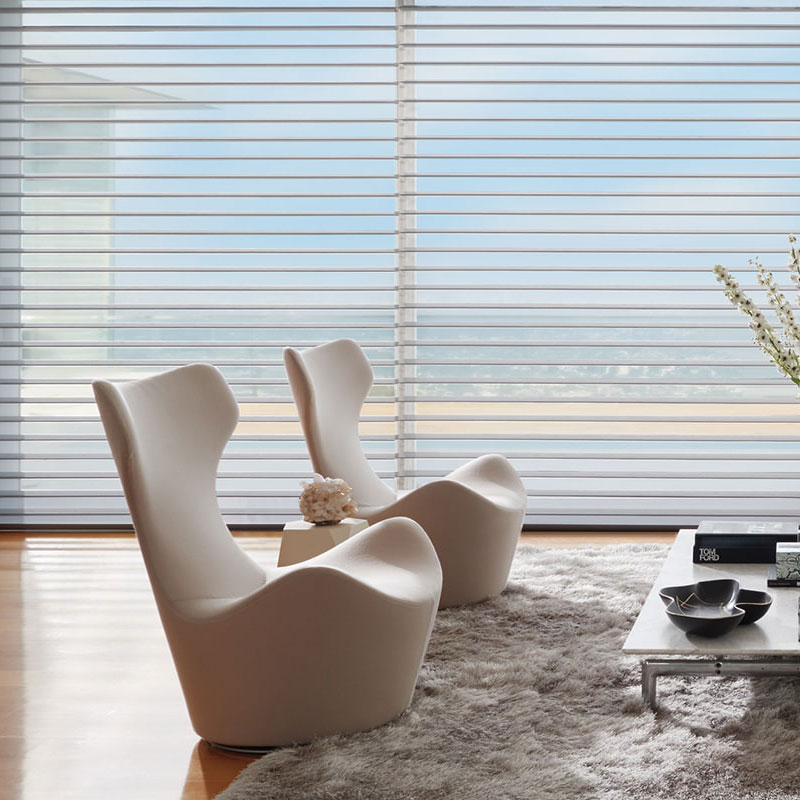 Silhouette®
The innovative S-shaped vane design of the Silhouette® Window Shadings adjust the angle of the shade as you wish, providing you with the most control over your view and the flood of natural light. These efficient yet beautiful shadings are perfect for optimal light and privacy.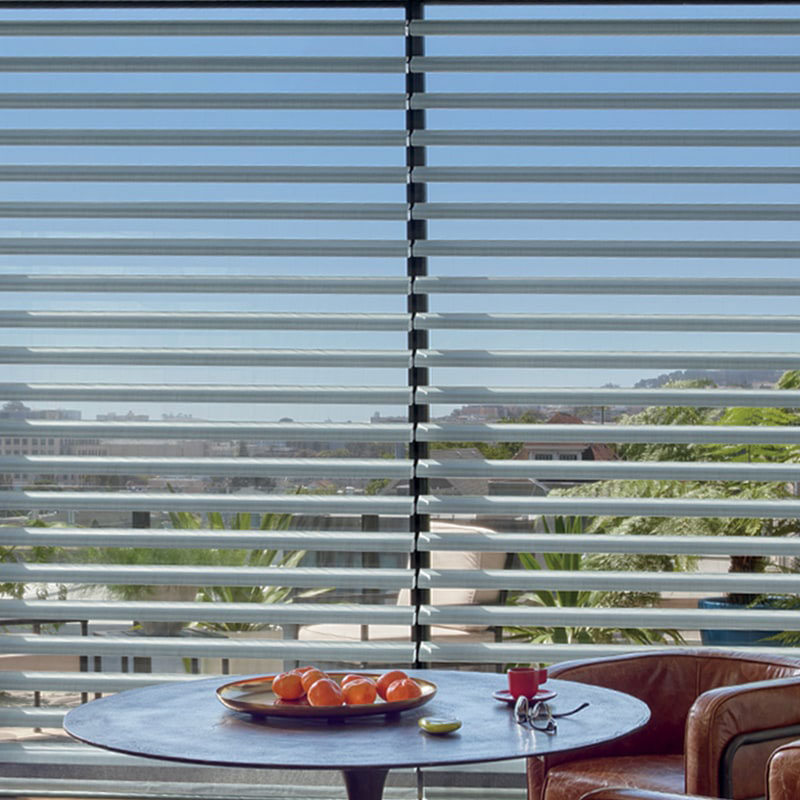 Pirouette®
Soft, airy fabrics upheld by a sheer backing make Pirouette® Window Shadings a delectable choice for the interior of your home. You'll fall in love with the luxuriant aesthetic and feel at ease with total privacy through the smooth, complete control function.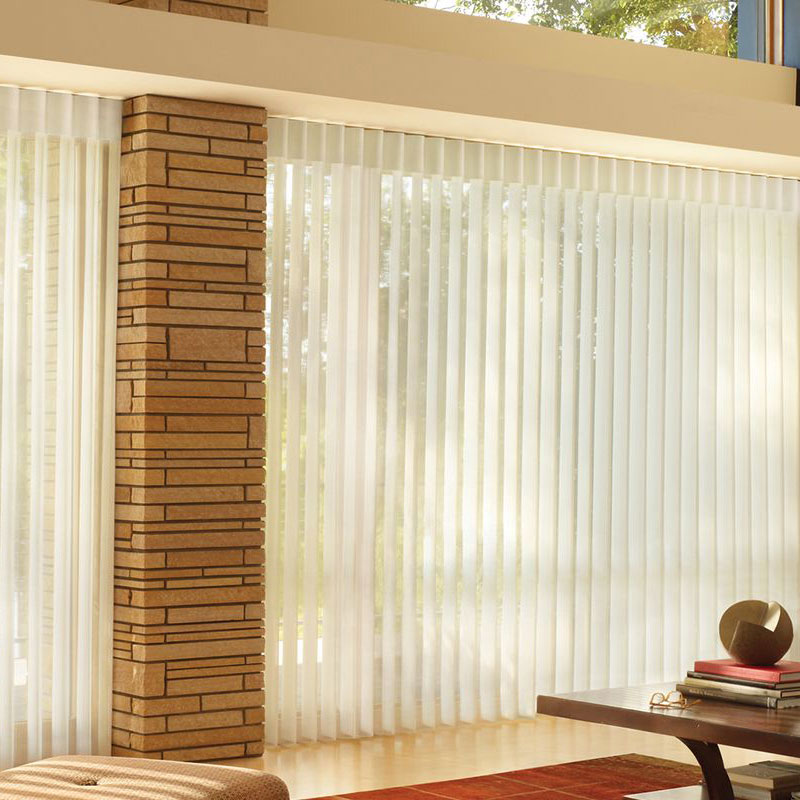 Luminette®
Romantic. Dramatic. Permeating with passion. The Luminette® Privacy Sheers provide your home with an uplifting aesthetic while gentling the natural light, giving your interior space an emanating, aura-like glow that adds wonder and enchantment to your home.