Skip to Content
Inspired Aesthetics and Drapery in Houston, TX
THE FROG Blinds Shutters Drapes is here to complete your windows with drapery in Houston, TX. We offer an in-demand collection of drapes designed by world-renowned interior decorating genius Rebecca Atwood. You can choose from a wide range of colors, fabrics, and textures tailored to suit traditional and contemporary homes. Accentuate your drapes with tantalizing jacquards, shimmering embroideries, and radiant sheers to imbue your interior décor with an air of luxury and decadence. Whether you seek a timeless or modern aesthetic, our rare collection of elegant drapes will bring your home and style to life.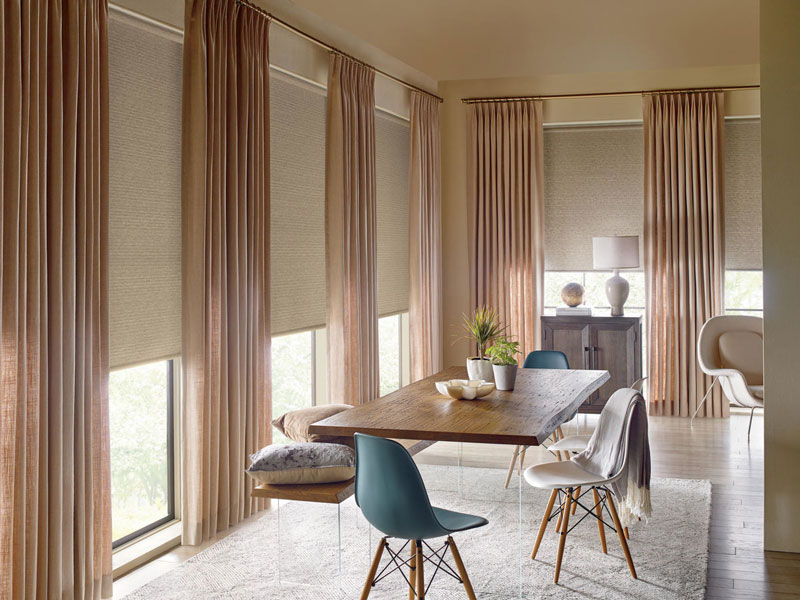 Experience the Allure of Elegant Drapes
It's time to open your living space and add depth to your ceilings with our premier collection of artisanal drapes. Design Studio™ Side Panels & Drapery is the perfect companion to any of your windows. Whether your windows are long, narrow, short, or wide, our drapes will cover the entire length, ensuring your preferred natural lighting, privacy, and view-through. Drapes are a timeless classic that have serviced both extravagant and refined homes. If you're looking for the drape of your dreams, we're here to provide it.
Design Studio: Our Design Studio™ Side Panels & Drapery includes an elite collection from renowned designer Rebecca Atwood. Comprised of carefully chosen fabrics that compliment all Hunter-Douglas window treatments, Design Studio™ Side Panels & Drapery will perfect your windows and interior décor with elegant side panels, drapery, and shades. Include extra fabrics by the yard and pillows for your ideal aesthetic.